IN PARTNERSHIP WITH AG7
Living Well in Brazil
---
As a country of continental proportions, vibrant from north to south and in constant motion, it's no surprise that Brazil boasts the largest wellness economy in Latin America and the 11th largest in the world. Its nature assets – stretching from beaches and mountains to the Amazon – offer unparalleled wellness experiences, complemented by diverse offerings of spas, resorts, and hotels.  Beyond its natural beauty, Brazil stimulates your mind and bolsters your mental wellness with an extensive array of historical landmarks, cultural events, and recreational activities, delivered in a festive environment with the welcoming energy of its people. In short, Brazil is synonymous with wellness and living a well life.
KEY FACTS
Population
214,624,389 (2022)
Life Expectancy for Men
72.2 years (2019)
Life Expectancy for Women
79.5 years (2019)

BRAZIL WELLNESS ECONOMY REPORT
---
This country report is the first detailed measurement of the size of Brazil's wellness economy, presenting data on its eleven wellness sectors. The report shows the trajectory of the wellness economy from 2017 to 2019, the pandemic impacts in 2020, and subsector details where data are available. It also contains global and regional comparisons to show where Brazil stands vis-à-vis its peers and competitors. This report and its data will be valuable for any businesses and investors who are interested in the opportunities and potential offered by Brazil's dynamic wellness market.


DOWNLOAD FREE REPORT   
WELLNESS ECONOMY BY SECTOR IN BRAZIL
---
The wellness economy, as defined by GWI, is broad and diverse. Its eleven sectors encompass many different types of consumer activities and expenditures, including products, services, travel, and technology. Every country's wellness economy is unique. Its composition can vary widely from country to country, based on its development history, culture, socioeconomic conditions, and government policy. Below we present Brazil's top-line wellness economy data and how it ranks globally. More details are available in the downloadable country report.
Brazil Rankings out of 218 countries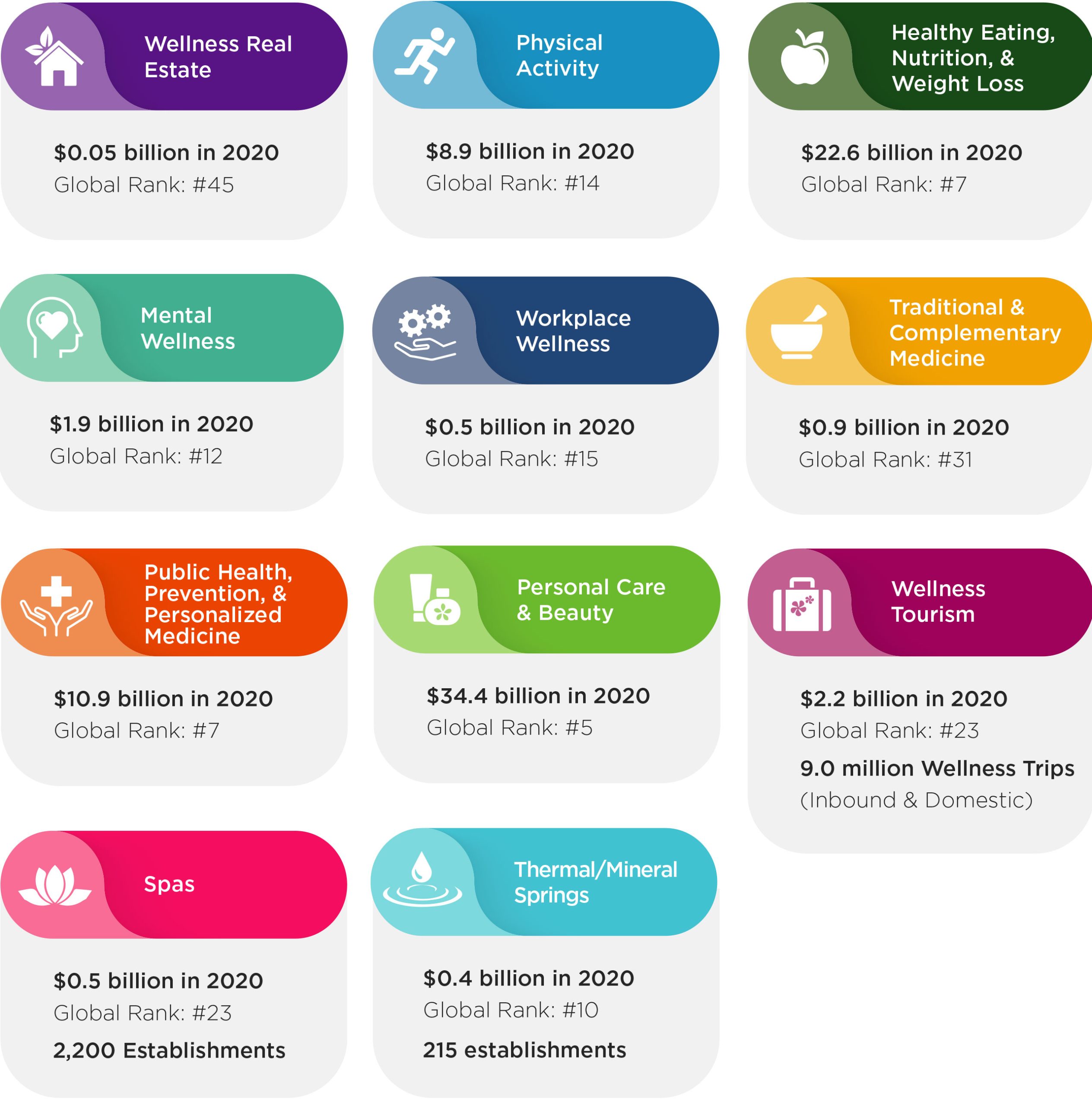 KEY WELLNESS EXPERIENCES IN BRAZIL
---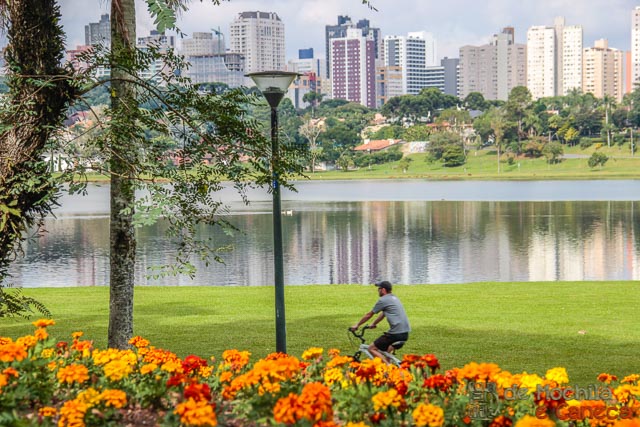 In Brazil, you can experience wellness no matter your interests and destination: To explore and enjoy nature, to engage in sports adventures, or to rest and reconnect with yourself, in the mist of the Amazon, at one of many hot springs, or a top spa resort in São Paulo or Curitiba. Brazil is a leader in beauty – with the 5th largest beauty and personal care market in the world – as well as heathy eating (the world's 7th largest market) which is embedded in an amazing array of gastronomy offerings. The wealth of the country's wellness traditions, healing modalities and biodiversity promises a unique and authentic wellness experience whether you are a new or repeat visitor.
OTHER GWI RESOURCES & REPORTS FOR BRAZIL
---
PROVIDED IN PARTNERSHIP WITH AG7
---
The Global Wellness Institute is grateful to AG7 for supporting the development of this country report and making its important Brazil-specific data available to the world.
AG7 is the first Wellness Building Platform in Brazil, operating as developers, asset managers, private equity real estate investors and property managers. A pioneer in combining the concepts of health, modern architecture and well-being, AG7 brings solutions in innovative and sustainable housing for families and individuals.