IN PARTNERSHIP WITH BDMS WELLNESS CLINIC
Living Well in Thailand
---
Thailand has long been regarded as a top travel destination with its tropical islands, cuisine, historical and cultural treasures, and bustling markets. It has also become known for its world-class holistic wellness and health retreats. With well-established tourism, medical and wellness sectors, Thailand's wellness possibilities are abundant, offering diverse experiences and services in a culturally rich environment that help travelers and local residents to live well, to become well, and to stay well.
KEY FACTS

Population
69,799,978 (2020)
Life Expectancy for Men
73.5 years (2019)
Life Expectancy for Women
80.9 years (2019)

THAILAND WELLNESS ECONOMY REPORT
---
This country report is the first detailed measurement of the size of Thailand's wellness economy, presenting data on its eleven wellness sectors. The report shows the trajectory of the wellness economy from 2017 to 2019, the pandemic impacts in 2020, and subsector details where data are available. It also contains global and regional comparisons to show where Thailand stands vis-à-vis its peers and competitors. This report and its data will be valuable for any businesses and investors who are interested in the opportunities and potential offered by Thailand's dynamic wellness market.


DOWNLOAD FREE REPORT   
WELLNESS ECONOMY BY SECTOR IN THAILAND
---
The wellness economy, as defined by GWI, is broad and diverse. Its eleven sectors encompass many different types of consumer activities and expenditures, including products, services, travel, and technology. Every country's wellness economy is unique. Its composition can vary widely from country to country, based on its development history, culture, socioeconomic conditions, and government policy. Below we present Thailand's top-line wellness economy data and how it ranks globally. More details are available in the downloadable country report.
Thailand Rankings out of 218 countries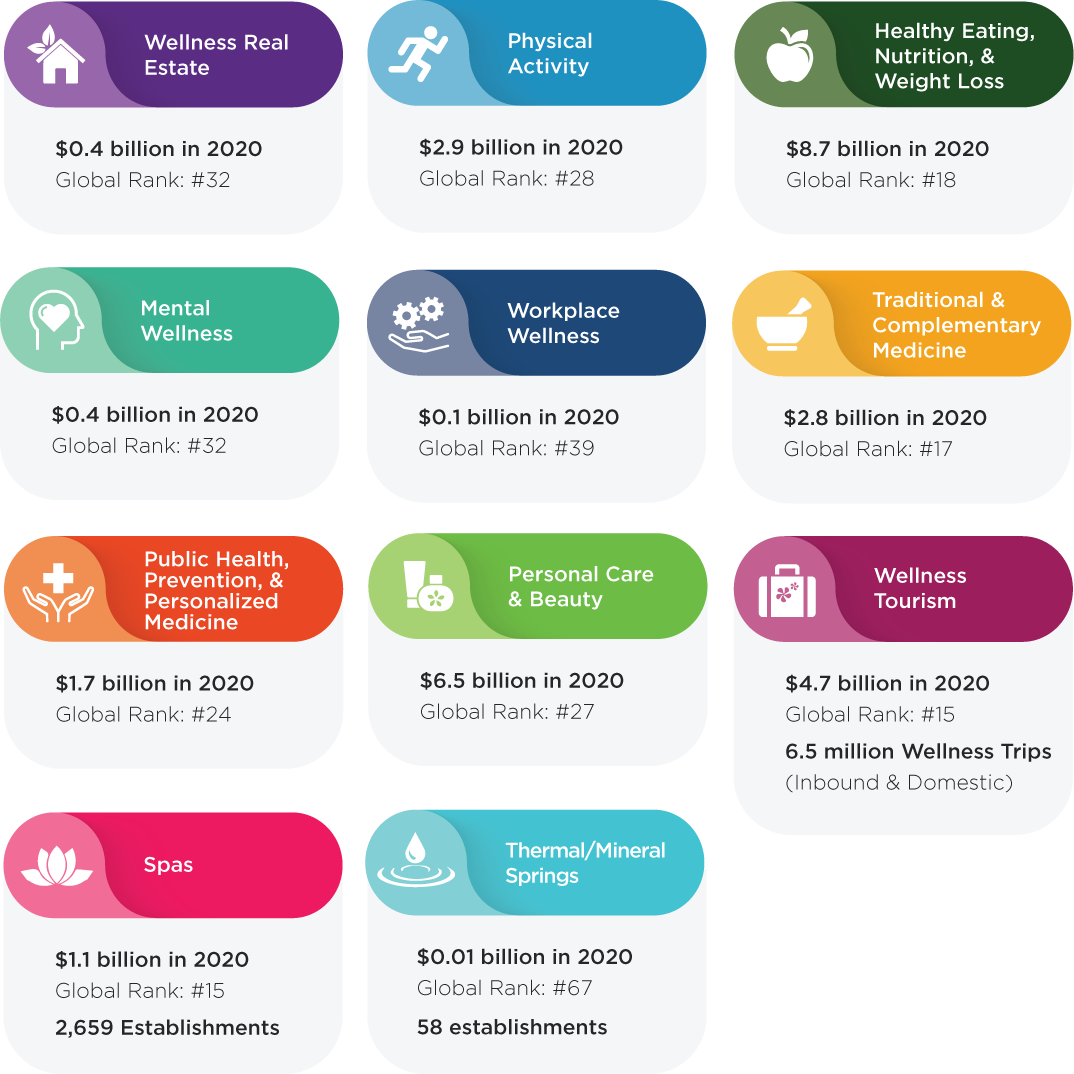 KEY WELLNESS EXPERIENCES IN THAILAND
---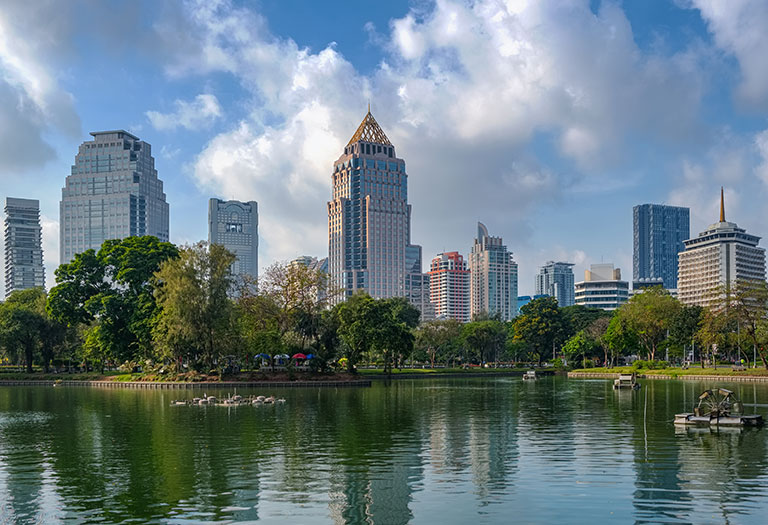 The robust and diverse wellness economy in Thailand is well-documented in the data. Thailand's wellness tourism market is the 4th largest in Asia (after China, Japan, and India), as is its spa market (after China, Japan, and South Korea), indicating the abundance of wellness experiences available in the country.  Thailand also ranks 17th globally in Traditional & Complementary Medicine, and 18th in Healthy Eating, Nutrition, & Weight Loss. Traditional Thai therapies and herbal remedies are often incorporated into spa regimes, and Thai massage is one such that has made a name for itself in spa circles worldwide. Adjacent to its spa sector are medical wellness facilities that offer comprehensive preventive checkup and wellness retreats that meet diverse needs, from heart wellness to brain wellness at the genetic and cellular level, at cost-effective prices compared to many rival destinations. Thailand is therefore an ideal and accessible destination for world class health and wellness services.
OTHER GWI RESOURCES & REPORTS FOR THAILAND
---
PROVIDED IN PARTNERSHIP WITH BDMS WELLNESS CLINIC
---
The Global Wellness Institute is grateful to BDMS Wellness Clinic for supporting the development of this country report and making its important Thailand-specific data available to the world.
Thailand has gained international recognition in preventive medical treatments for its quality services at an accessible price. As Thailand's largest private healthcare network, Bangkok Dusit Medical Services (BDMS) provides advanced medical-based wellness services at the flagship wellness center, BDMS Wellness Clinic. Building on 50 years of tertiary level medical experience from its network of 54 hospitals, BDMS group is extending its strengths and medical expertise to help consumers improve their wellness.
Visit the BDMS Wellness Clinic Website