IN PARTNERSHIP WITH THERME GROUP
Wellness in the United Kingdom
---
Known for its rich history and cultural heritage, the UK offers a unique blend of attractions as the fifth largest wellness economy in the world. The UK boasts spectacular areas of natural beauty and scenic coastal views that are never more than a few hours away. Home to many vibrant and diverse communities, the country's iconic cities are a medley of culture with an array of festivals, theatres, museums, historical sites and culinary delights. City living, while invigorating and exciting, can present challenges such as a lack of access to high-quality green and blue space. The UK government and private businesses have partnered in a wave of urban innovations with the intention of delivering wellbeing into the daily lives of its residents as well as to visitors.
KEY FACTS
Population
67,215,293 (2020)
Life Expectancy for Men
79.4 (2019)
Life Expectancy for Women
83.1 years (2019)

UK WELLNESS ECONOMY REPORT
---
This country report is the first detailed measurement of the size of the UK's wellness economy, presenting data on its eleven wellness sectors. The report shows the trajectory of the wellness economy from 2017 to 2019, the pandemic impacts in 2020, and subsector details where data are available. It also contains global and regional comparisons to show where the UK stands vis-à-vis its peers and competitors. This report and its data will be valuable for any businesses and investors who are interested in the opportunities and potential offered by the UK's dynamic wellness market.


DOWNLOAD FREE REPORT
WELLNESS ECONOMY BY SECTOR IN THE UK
---
The wellness economy, as defined by GWI, is broad and diverse. Its eleven sectors encompass many different types of consumer activities and expenditures, including products, services, travel, and technology. Every country's wellness economy is unique. Its composition can vary widely from country to country, based on its development history, culture, socioeconomic conditions, and government policy. Below we present the UK's top-line wellness economy data and how it ranks globally. More details are available in the downloadable country report.
The UK's Rankings out of 218 countries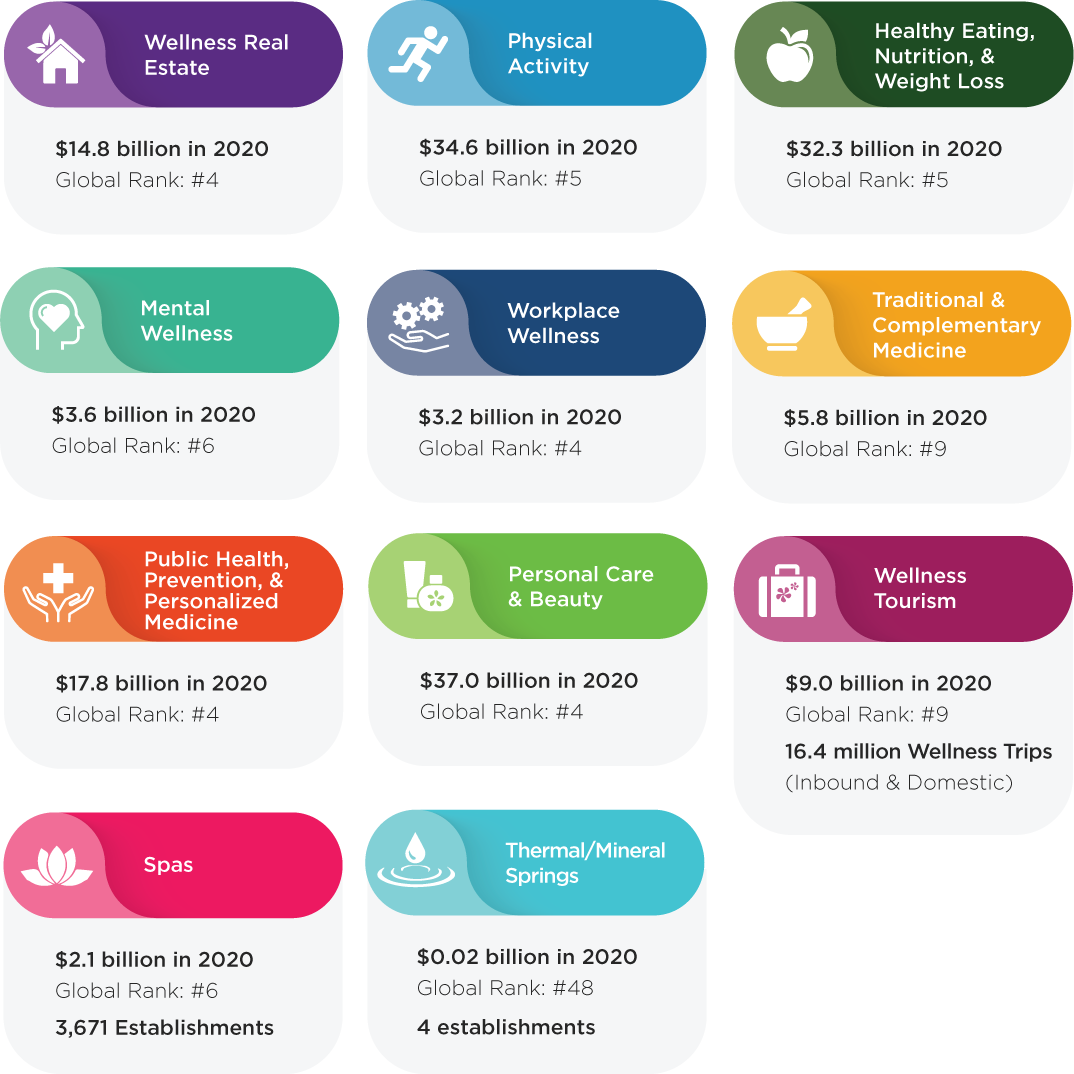 KEY WELLNESS EXPERIENCES IN THE UK
---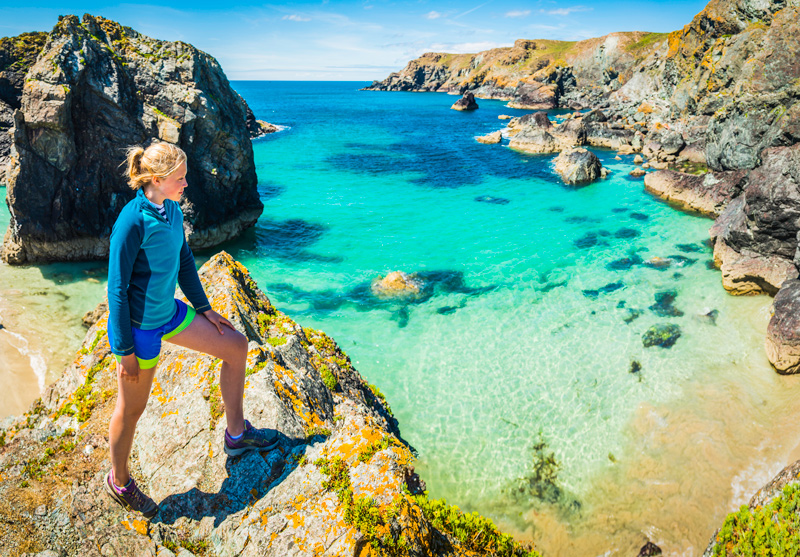 The wellness market in the UK is flourishing; it boasts the sixth largest spa market and the ninth largest wellness tourism market in the world. There is a vibrant array of spas, fitness centers, and wellness therapies to nourish the mind, body and soul. For those who love the outdoors, there are endless easily accessible experiences rooted in nature, such as hiking, cycling, and wild swimming. There is also a growing movement to revive the grand tradition of thermal bathing in the UK – a history that includes Roman-era thermae and Victorian bathhouses. Companies, such as Therme Group, are part of this movement, which aims to create large and inclusive urban wellness resorts that provide communal bathing experiences to enhance wellbeing in communities across the UK. This movement will offer city-based breaks to international and domestic travelers and will act as a sustainable "holiday-at-home" for UK residents, contributing to a thriving wellness sector.
OTHER GWI RESOURCES & REPORTS FOR THE UK
---
PROVIDED IN PARTNERSHIP WITH THERME GROUP
---
A global wellbeing pioneer, Therme Group views wellbeing not as the individual pursuit of luxury but as intimately linked to community, culture, and the natural world. Its landmark entertainment and wellbeing destinations are a unique immersive environment, based in ancient traditions of thermal bathing combined with modern technology. This unique blended experience includes water-based activities with fitness programming, attractions, wellbeing therapies, art and culture, botanics, and food and nutrition. In line with the group's philosophy that wellbeing should be accessible for all, its "90/90" goal for the UK aims to bring a Therme destination within a 90-minute travel time to 90% of the British population.
Visit the Therme Group Website