A key Global Wellness Institute (GWI) program, The Wellness Moonshot: A World Free of Preventable Disease was created to be a powerful, collaborative force to educate people about prevention and inspire them to take control of their health. Prevention is no longer optional to global wellness—it is mission-critical. Lifestyle-related diseases and the continuously skyrocketing cost of healthcare are creating a global crisis that is affecting us both physically and mentally. The stark reality is that roughly 70% of all deaths each year are a result of preventable diseases (CDC), while the global cost of largely preventable chronic disease could reach $47 trillion by 2030, according to the World Economic Forum.
"The time has come to pool our resources—knowledge, access, funding—and use our collective megaphone on the world stage to work towards achieving a world free of preventable disease," said Susie Ellis, GWI Chairman and CEO. "Unlike President Kennedy's famous moonshot to send a man to the moon, where it was clear when the 'mission was accomplished' – this moonshot will require not one, but many incremental steps forward for humankind."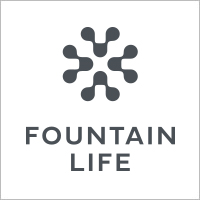 Fountain Life, whose mission is to change healthcare from reactive to preventive, will be the exclusive 2023 sponsor of GWI's Wellness Moonshot campaign to create a world free of preventable disease. The GWI will work closely with Fountain Life's executive team–which includes renowned medical leaders and entrepreneurs Dr. Robert Harari, Dr. Bill Kapp, Dr. Rakesh Suri, Dr. Peter Diamandis and Tony Robbins–to create programs that can meaningfully impact behavior change worldwide.
Join us on this mission. Your involvement at any level is critical.
---
HOW TO GET INVOLVED
Join the Wellness Moonshot Community
Sign up for the Wellness Moonshot dedicated email list. You will receive a digital version of the 2022 "Wellness Moonshot Calendar: A Year of Inspiration" and a monthly communication with tangible ideas, tips and information to help you engage your coworkers, students or family around a new wellness theme each month.
---
Join the Moonshot Challenge
Industry leaders can participate in The Global Wellness Challenge by donating $10,000 or more to this vital project. We also invite contributors to be part of outreach efforts to involve companies and organizations in what we believe is the most important endeavor undertaken globally in this century. For more information, please contact Amy Cook.
---
Become a Global Strategic Partner
While this is an international endeavor seeking inclusion of all, acting locally and building networks within wellness, business, healthcare, education, policymaking and families in cities, states and countries is key to effecting change. Represent your country or region and become a Global Strategic Partner with your annual gift of $50,000 or more. For more information, please contact Amy Cook.
---
Become a Sponsoring Partner for One Year
An audacious goal brings awesome responsibilities and immeasurable tasks. We are seeking one organization each year to be our sponsoring partner with a major gift to the Institute, aligning our values, vision and resources in unique ways to leapfrog forward. Together we are stronger. We are now accepting applications to be the 2024 and 2025 Wellness Moonshot Sponsoring Partner. For more information, please contact Amy Cook.
---